INTRODUCTION-
HOW TO STAY LOYAL WITH YOUR PARTNER:-Loyalty is the most important thing in any relationship that makes the relations deeper and stronger. It is a kind of expression that we manifest to our partner. Particularly loyalty is the emotional devotion and physical allegiance and being faithful for your partner and if someone indulges so many efforts in a relationship then in return, deception must not be there.
Loyalty is all about being trustworthy to your partner and to complete all the commitments which you have promised them. As loyalty plays a significant role in a relationship, it is built on the basis of trust and understanding. Loyalty creates redemption that your partner is so sure about you even if you are not with them for some days or some weeks. It will shield your relationship from misunderstandings and breakups.
Recommended :- love shayari in hindi for boyfriend
If you like to read tech review this is for you:-
1.Noise shots 2.Explore Gonoise all product 3.Latest & Upcoming Phone
REASONS FOR BEING DISLOYAL-
The person whom we love so much with full dedication and trust, if they deceive us then, nothing can be worse than that.
Any person, whether it is a man or a woman, can bear all the problems in the world, any kind of tension or frustration can be tolerated but can never afford to get betrayed from the person they loved so much. Everyone wants a loyal life-partner in their life but there are some reasons which lead to disloyalty and the person gets ready to ruin the relationship.
The reasons are: –
1. LACK OF TRUST AND UNDERSTANDING: –
Both trust and understanding are those things that can make a relationship long-lasting. If love is not there in the beginning it's fine, but if trust and understanding is not there, then it's quite difficult to lift the relationship to the next level.
Because of the absence of these two elements, both the persons doubt on each other and will never abide happy together. Due to this, they will lose interest in each other and this gives a direction to disloyalty.
2. NOT GIVING ENOUGH TIME TO YOUR PARTNER: –
In a relationship a person wants their spouse or life partner to spend quality of time with them. But when this does not happen, then the person gets frustrated and starts thinking about having an affair outside the house, and find someone who gives them more time than their loved one and understands more.
That is why it is very important to give appropriate amount of attention, care and time to your companion to keep your relationship cherished.
3. LACK OF SEXUAL SATISFACTION: –
There is one more thing in a relationship that is equally important as trust and understanding to keep the relations loaded with love, that is, sexual intercourse. And if you are not good in bed and are unable to satisfy your partner's physical needs then, they got offended from you and will go outside the premises to find someone who will satisfy them, which becomes the reason of deception.
Suddenly, you can see the change in their behavior after that, they will show aggression or they will ignore you.
4. LACK OF INTEREST IN YOUR PARTNER: –
When relationship got rifts, your partner squanders interest in you and gives less importance to you. Because of this, the love between the couple have the layers of dust of misunderstandings and they ignore you. After that, they start featuring for someone who is more attracted to them.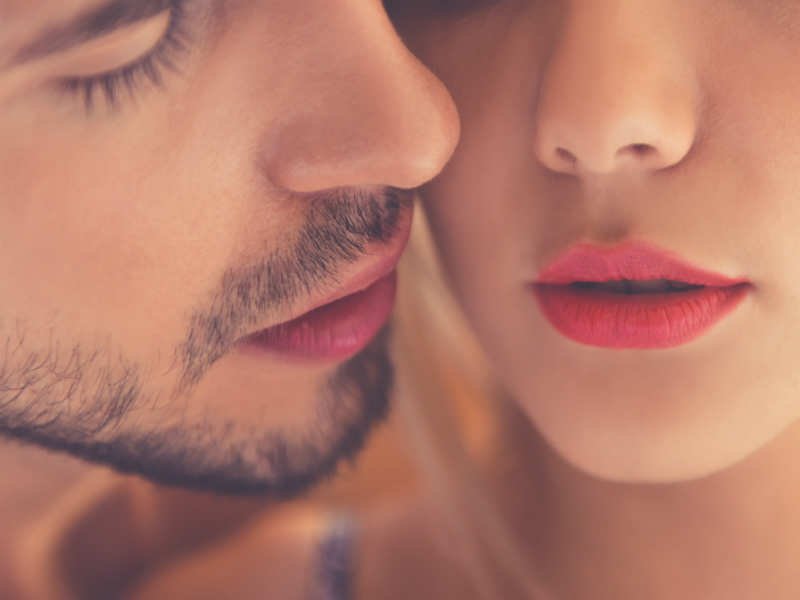 In this situation it is important to have a vulnerable conversation between the two partners to sort the situation. Otherwise, disloyalty will definitely find its place in that relationship.
5. HAVING OVER-CONFIDENCE: –
In love, its inauspicious to take advantage of your beloved's trust. That is why it is said, "Trusting someone is virtuous but having blind faith is awful". Sometimes blind trust may lead to spoof by your partner.
You can say that, they have over-confidence or they know that you don't want to lose them at any cost. In fact, they are very certain about you that you will spare them even if they are infidel to you. This is also a reason of betrayal.

MAKING TRUST:-
In a relationship, trust is based on how much a couple is devoted towards their love and the honesty. As, a person needs to work hard to get achievements in life, similarly on the other hand one has to build trust or earn it, in order to manage a rapport. Trust should be like that
if someone tries to ruin the bond of the couple even though it will never be influenced by the third person. There are some ways which are required to build trust in a relationship. They are: –
1. BE HONEST WITH YOUR PARTNER: –
Honesty is the way to denote your love towards your loved one. It is the most important facet in a relationship and if a kinship does not have it, then they have to work on it and find out the ways to sort the things
out. Even if both the individuals are outside hanging out with their friends or someone else, on the contrary they have to stay faithful and honest with their companion. One should have command on their feelings that no one can attract them excluding their lover.
2. KEEP YOUR PROMISES: –
Folks should keep those promises that they can accomplish, they should never make promises which they can never do. Someone said that "People should never commit any promise when they are too

happy and should never take any decision in anger." This is quite true, if we promise anything, then we have a responsibility to adhere, because if someone's expectations get hurt then we realized our mistakes. In
the similar manner, the words spoken in anger can never be withdrawn, it hurts a lot to living soul.
3. LISTEN TO YOUR PARTNER: –
Listening to your partner is a very good action, it reduces half of the problems of the relationship. Both people need to understand the feelings of each other and they have to perceive what their companion want from them. If one is angry, then one has to calm down, then only a relationship can be a long-term. And if a person will always speak and will not listen to the other one, then your companion's feelings get
hurt. That is why it is crucial to have a hearing nature to maintain a relationship and earn trust.
MANAGING TIME FOR LOVED ONE:-
At the beginning of any relationship, the couple gives a lot of time to each other and find chances to spend time with each other, but as soon as the relationship becomes old, both of them become so busy in their own work that they do not even know when they went so far from each other. Hence, managing time for each other is very important. By doing so, bonding of the couple persists and love always lives in between.

Everyone is having ups and downs in their lives, so many problems in their work but as the work is important to earn money similarly giving suitable time to your loved one is also a responsibility. Here are some ways mentioned below which will help you to manage time for your partner in busy schedule as well: –
1. CALL OR TEXT YOUR PARTNER: –
If you are too busy in your work, you can still manage time for your love. There is no such thing that is impossible, this work is not too difficult. No matter how busy someone is in their work, but one never gets too busy that they cannot even manage two to five minutes for their loved ones.
So, whenever you get few seconds or few minutes, you can talk to them by calling or messaging. It would also make them feel special that you managed time for them even in busy schedule. And they would love to see that you applied so many efforts to make them feel exclusive.
2. PLAN TO GO OUTSIDE ON WEEKENDS: –
You do not have to find an opportunity to show your love, you just have to make a mind for it. Whenever you find the hour to go to the
weekend with your companion, then you must spend quality time with each other. By doing so, the relationship will be flourishing and delightful, and the trust and understanding between the two will also persist.

TAKING HELP :-
Nothing can be worse than cheated by your love. After getting deceived, the individual does not understand what they have to do and what to not. Many people take such steps in anger that prove fatal to their own. At this time, friendship is the secondary option which can help you out from this situation, you can consult your closest friends how to move on, and they will definitely help you in doing so. Apart from this you can take the help from the internet, or you can take advise from a counsellor, and if nothing happened from these sources also, then you can discuss with your family as well. No one can be a
better helper than your own family. They will surely drag you out of this situation and will always be careful about you. In this situation you have to scrutinize your confidence back, stay strong, you can talk to
someone who faced the same situation and came out as a different person in a positive way and never take the plunge to do suicide for that person who did not even thought about your happiness or comfort. Those people do not deserve any kind of attention or consideration from you.
CONCLUSION:-
Loyalty reveals the person who is trustworthy and who is not. If your life partner cheats on you, then once you can keep yourself in their place and see that what forced them to take this step. But if they had done it intentionally, then they deserve your ignorance. You have the

rights to react in this worst situation. Sometimes people make such mistakes in life that they do not want to do, Disloyalty is one of them. To conquer this condition, one has to stay strong and have to take it in a positive way.
If you like to read tech review this is for you:-
1.Noise shots 2.Explore Gonoise all product 3.Latest & Upcoming Phone